Toronto day 6
2011/08/30
Today I returned to the Toronto Zoo to finish off the part I didn't have time for the other day, and also visited the Ontario Science Centre, a favorite hangout when I was a kid.
In between I attempted to locate one of the last vestiges of Toby's Good Eats, home of the second-best dessert ever, but I couldn't find it.  To make up, I went to the Mandarin again for supper. How I wish restaurants like this existed on the west coast!
More Zoo pictures
Spectacled owls: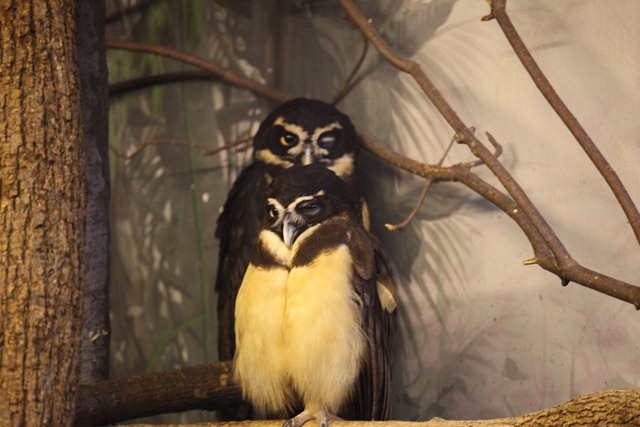 Groundhog – we had these at the farm in Manitoba but I never saw one this close before. They're cute.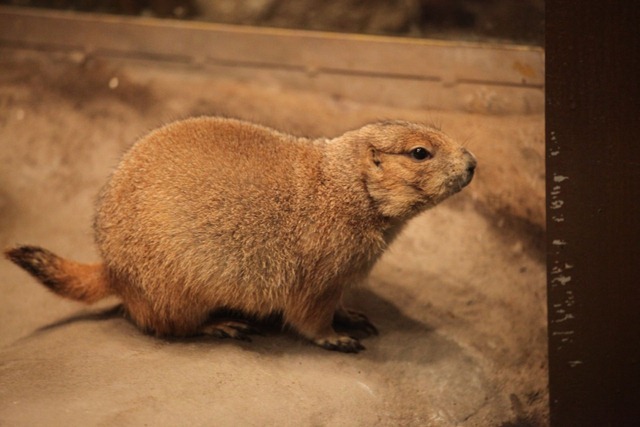 Gila monster, just chillin':
Burrowing owl, watching the antics of the groundhogs with apparent consternation: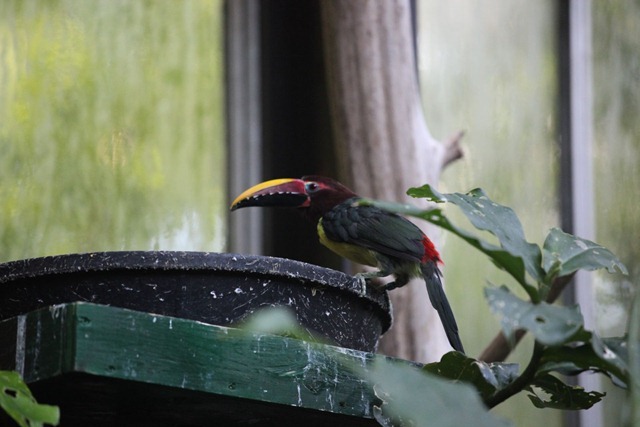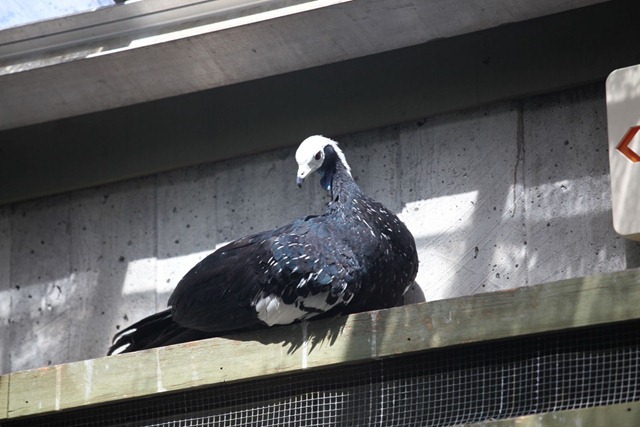 Capybara, the largest living rodent species – and most self-possessed:
Bored panther is bored:
Alert leopard is alert: (I think it liked my bright red shirt)
It was very hot today. The poor polar bears did what they could to cope: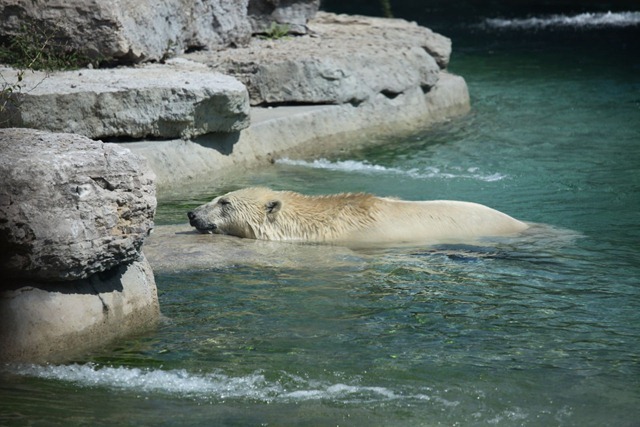 But it was evidently too much for this bowhead whale:
Red panda – cute!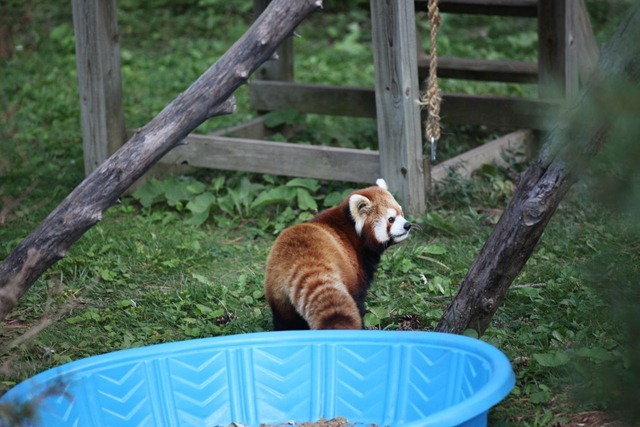 Snow leopard – also chillin':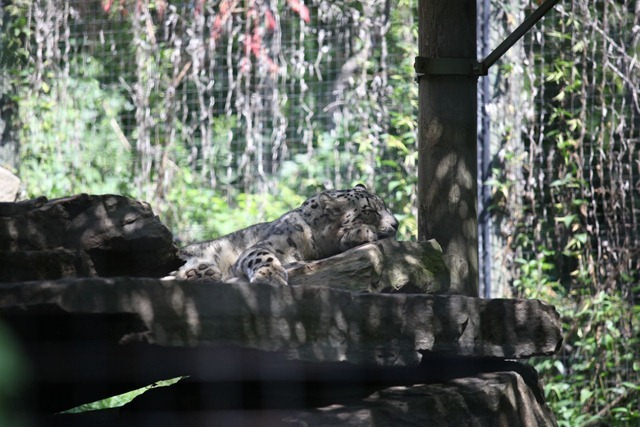 Sleepy tree kangaroo: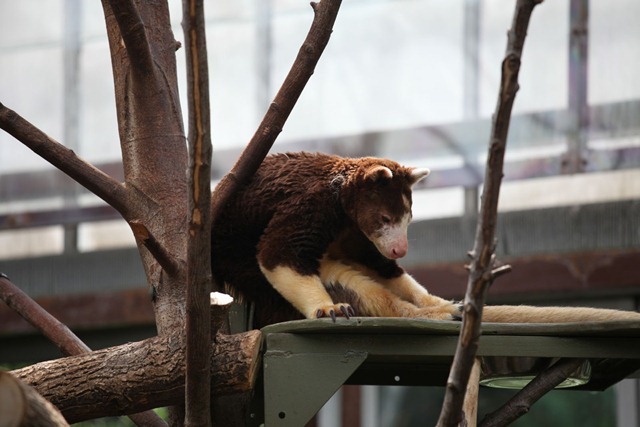 This tiger was pacing furiously back and forth along a short section of fence. I thought it was because there were tasty yardapes on the other side…
… but it turned out there was another tiger on the other side – perhaps it's sexy time, yes?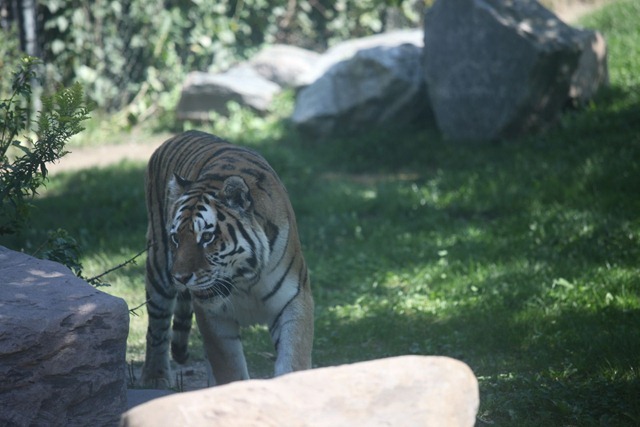 The Ontario Science Center
I was shocked to discover that they close at 6pm – logically they should be open to at least 8pm so families can come after work, right?  So I didn't quite have enough time to see everything, but I got to the important part – the Science Arcade – full of interactive physics demonstrations.  This was my favorite part as a kid.
I recognized a lot of the old installations still in use, and there were plenty of new ones as well.  Sadly, some of my favorites were gone.  There was a mechanically remote-controlled robot arm that you could use to stack foam blocks in a sealed room – that was my favorite of all.  There was an Eliza installation, and a machine that said "coffee" in a great variety of intonations.  A pendulum-driven spirograph, a Van de Graaff generator and a forest fire fighting computer game. All gone.
I also like how you ride escalators through a forest to get to and from the bulk of the exhibits:
[gmap file="__UPLOAD__/2011/08/20110830.kml" type="satellite" zoom="auto" visible="true" center="files"]