Driving up a mountain
On my recent road trip to Alberta, I stopped for the night in Sicamous. There's a forest service road that starts right in town and goes up to the top of nearby Mount Quest. It's an easy way to get a nice view, so I thought I'd mention it – stop by if you can. Not recommended for low-riding cars though; there are some spots with deep ruts.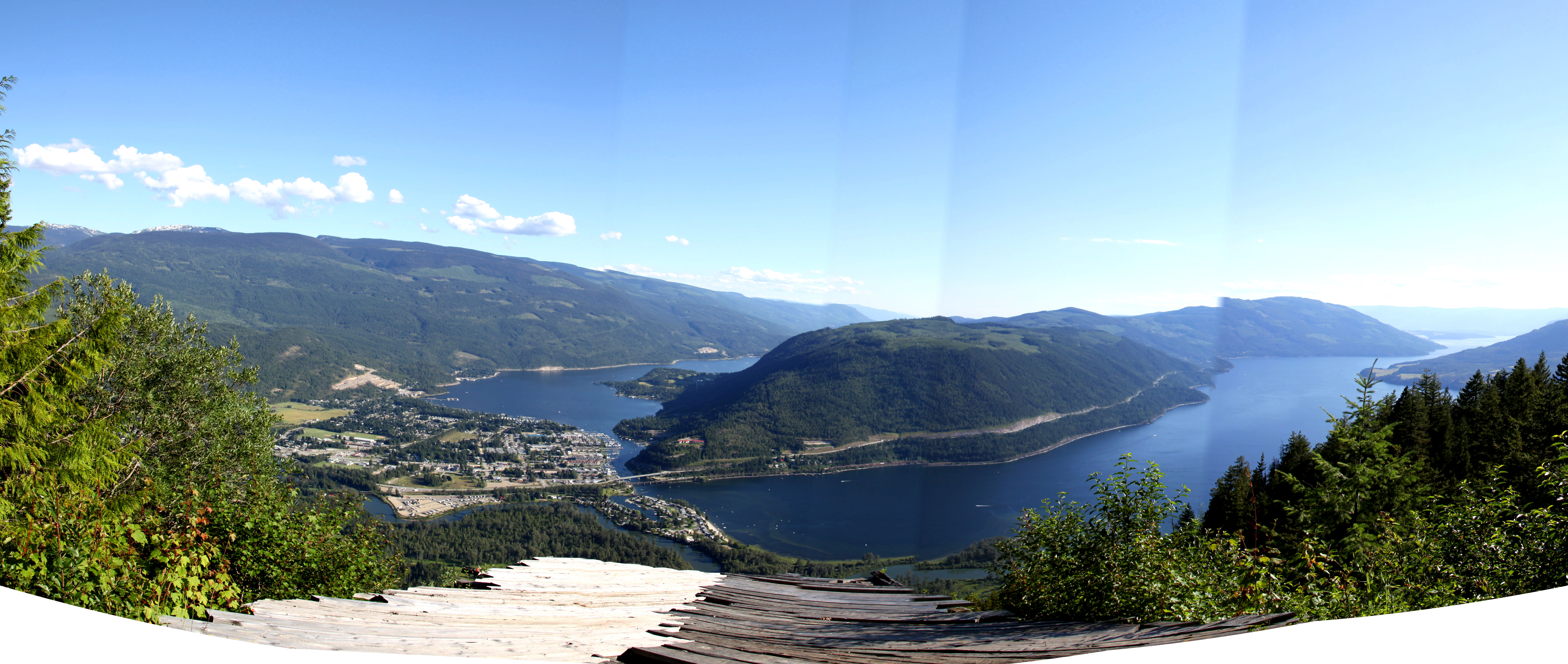 Here's the view from the top, stitched with the software that came with my new camera since AutoStitch can't handle large images. That's the town of Sicamous on the left. The wood in the foreground is of unknown purpose, but I gather hang-gliders use it as a lanuching point.
Here's where I took the picture from, as seen from the town: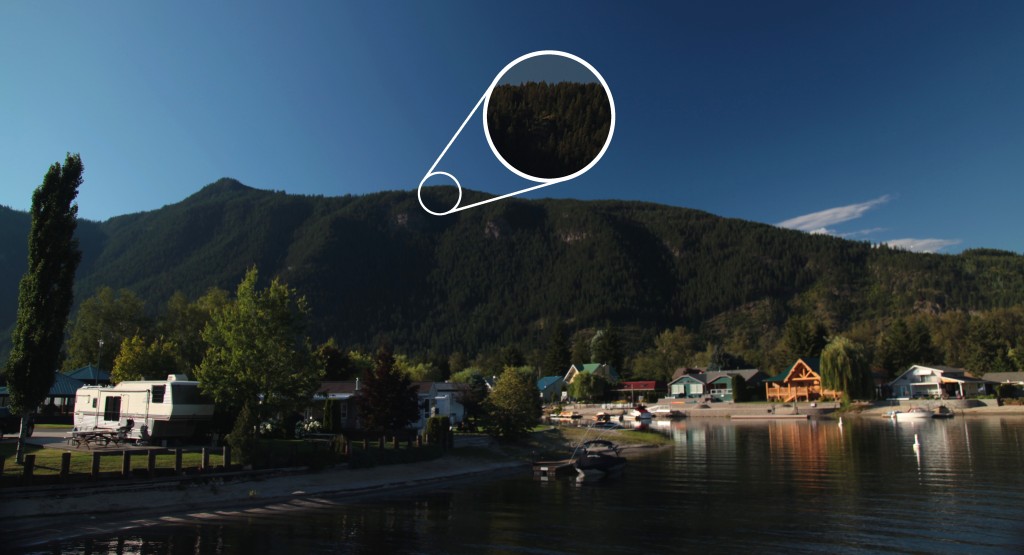 On the way down, I noticed some land for sale signs down the other branches of the logging road. It's a flat-topped mountain, so it makes sense they could develop up there, but it makes me sad to think of the mountains getting encrusted with the same butt-ugly cookie-cutter housing developments that most cities and large towns are getting these days.
Here's the GPS log of this side trip, so you can find the road: Mount_Quest