to Sicamous
2011/09/30
Breakfast at Peter's again, then hit the road towards home.  Calgary to Vancouver being a two-day drive, I stopped at Sicamous tonight – it's almost exactly halfway.  On the eastbound part of my trip I stayed at the nearby Three Valley Gap, but that place was a little too noisy and lacked good temperature control.  I like the Best Western in Sicamous even though it's not the quietest place either.
There were beautiful views of the mountains on the way out from Calgary this morning.  I've never been so appreciative of them – I missed real mountains more than I realized when I'm out east.  I've pretty much decided I need to live in Alberta or British Columbia.
Here's the cement plant at Exshaw, and the mountain they're taking apart: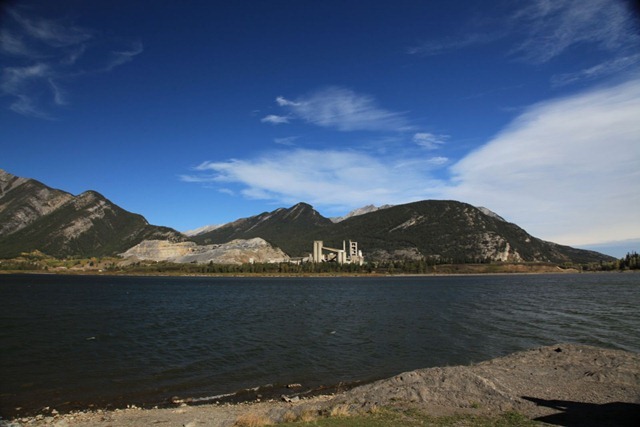 My father worked on building that plant when we lived in Calgary.  He commuted out here every day for a while.
The classic profile view of Castle Mountain:
And more mountain pictures, just because I'm so happy to see them:
Tomorrow night, if all goes to plan, I should finally be home.
[gmap file="__UPLOAD__/2011/09/20110930.kml" zoom="auto" center="files" visible="true" type="satellite"]