Toronto day 2
2011/08/26
Spent the afternoon at the Metro Toronto Zoo today.  It's even more huger than I remember – I didn't have time to do everything, and will have to return another day.
In the evening I met up with my best buddy from GBC, Navtej, and we went out for dinner at the Mandarin, which is the best Chinese buffet restaurant I've ever been to and was on my must-do list for Toronto. It was a very satisfying meal.
Turns out Nav works just three blocks from where I was staying. What a coincidence, in a city this size.
Assorted zoo pics follow.
Pygmy hippo: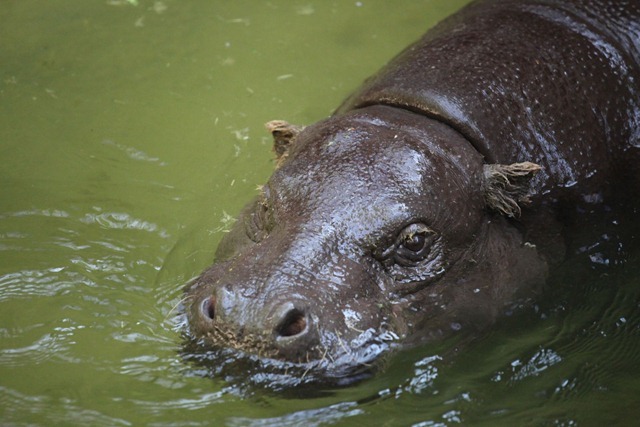 Non-pygmy hippo:
I happened to be there at the right time to watch the hippos get out of their water hole and walk around.  They have a really weird way of walking that I can't quite describe.  Almost like they're trying to be dainty.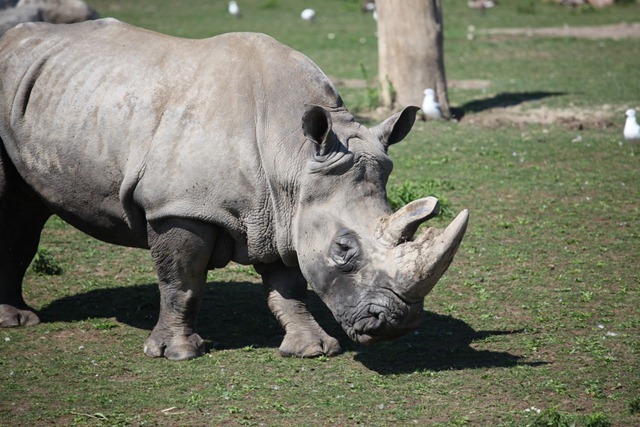 There is a cheetah in this picture:
African penguins (!):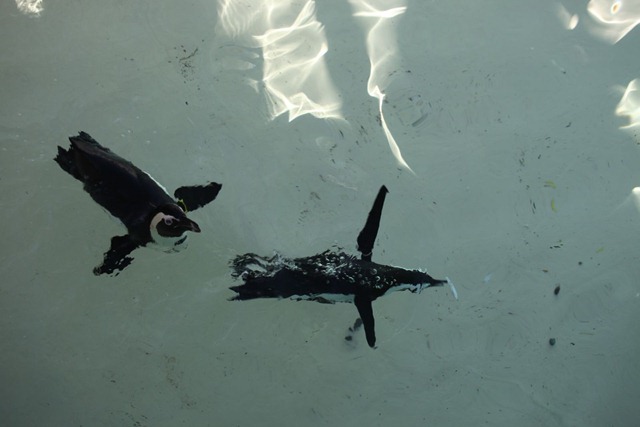 Neatly arranged skyrats waiting for their chance near a food stand:
This lynx was pacing furiously, obviously wanting a piece of the juicy kids jabbering at it:
There are two B.C. natives I live in fear of meeting on my hikes. One is the cougar (non-nightclub variety, though the other is also scary):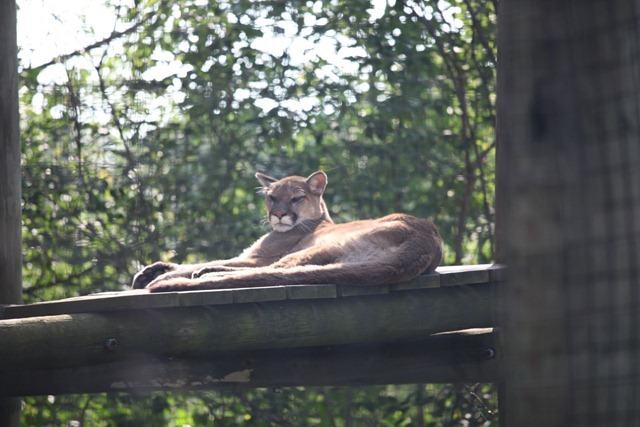 And the other is the bear. Specific example given here, the grizzly:
Zebra chaser:
[gmap type="satellite" visible="true" file="__UPLOAD__/2011/08/20110826.kml" zoom="auto" center="files"]